Understandably, there are things other than partying that you'll want to do at a bachelorette party. It's always important to immerse yourself in the history and culture of the country/ state that you're visiting. Therefore, we've created a list of the top 10 must-see attractions when visiting Texas to help you out….
San Antonio River Walk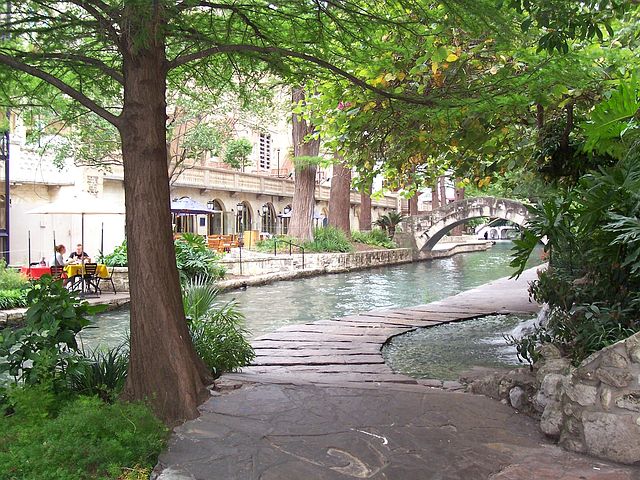 The Riverwalk is relaxing, peaceful and scenic. San Antonio has done very well to preserve this river and its surroundings. You can pack up a picnic and choose a spot by the riverbed to relax and take in the surroundings. But there are many restaurants with different cuisines to choose from too if you don't fancy bringing your own picnic. We'd recommend trying out Biga on the Banks, Budro's, Acenar, Casa Rio, Ocho, Restaurant Gwendolyn or Bourbon Street. You can also hire a boat in the daytime or at nighttime and enjoy the views. The boat ride is definitely worth the money. Mostly for the fact that the boat driver will act as a tour guide and tell you all about the riverwalk. However you want to experience it, it's well worth the visit.
The Alamo

The Alamo is a very famous 18th-century historic site that represents independence for Texans. Unfortunately, they were defeated by Mexicans in a battle that took place in 1836. But this site represents all that lost their lives to fight for the country. It's an important part of Texas' history so well worth a visit. There are many guided tours at the entrance that can take you around and tell you about the history of The Alamo.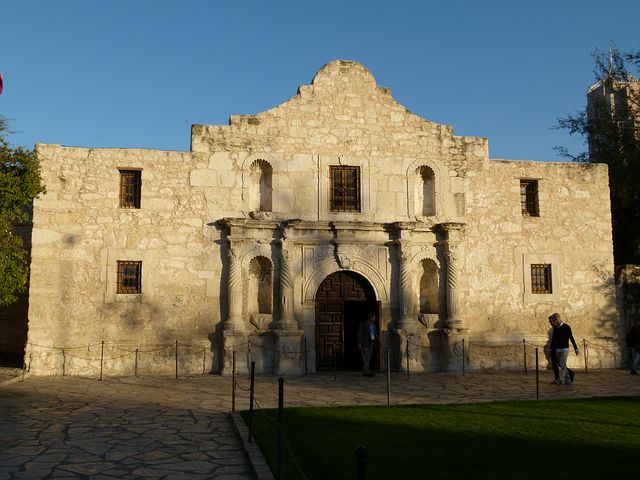 Space Centre Houston

The space centre in Houston offers a tour around some of the most magnificent space shuttles. You will have the opportunity to learn a lot about the mysteries of space. You even get to visit the astronaut training centre to learn about the requirements of becoming a fully qualified astronaut. Our main piece of advice would be to make sure that you plan to visit for at least 3 hours – there's so much to see.
Big Bend National Park

You will find the Big Bend National Park in the southwest of Texas. It's beautiful and definitely worth visiting. You can easily spend a whole day at this park, there's so much to see. Including the Chisos Mountains, Santa Elena Canyon, Lost Mine Trail, El Camino Del Rio, The Hot Springs – to name a few. There are stunning views and lots of wildlife. Expect to see the black bears, coyotes, mountain lions, kit fox, bobcat and many more.
Padre Island National Seashore

Padre Island is just off the south coast of Texas. There are so many things to do, so you'll definitely need a whole day. Here are the top three:
⦁ Releasing baby turtles into the ocean – this event usually takes place in the summer. You will have a guided tour who will explain what you need to do. Fundamentally, you will be saving sea turtle hatchlings and releasing them into the sea. Many sea turtles get lost along the way if they hatch when it's dark or the surroundings are unsafe. Therefore, you will participate in assisting them to the sea which is an extremely rewarding feeling. Of course, you can only roughly predict when the sea turtles will hatch. And it doesn't occur daily. But this just makes this expereince even more special if you're lucky enough to see it.
⦁ Explore the island by car – you can hire a 4 wheel drive and head down the Mansfield channel. You'll feel your adrenaline pumping as you speed down the coast, there's 60 miles to discover! The best part about this tour is that you'll visit remote parts of the island that most visitors won't get too by foot.
⦁ Kayaking or Canoeing – hire a kayak or canoe for a unique experience of the seashore. This offers a calming and peaceful experience. It's even a great opportunity to do a spot of fishing! Of course, you must check the weathers ok beforehand for your safety.